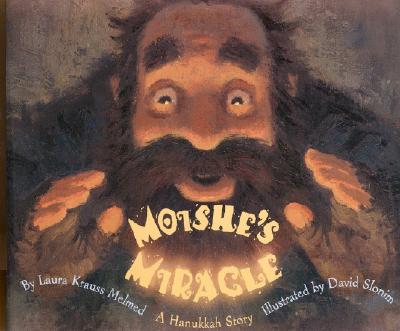 Moishe's Miracle: A Hanukkah Story (Hardcover)
A Hanukkah Story
HarperCollins Publishers, 9780688146825, 32pp.
Publication Date: October 1, 2000
* Individual store prices may vary.
or
Not Currently Available for Direct Purchase
Description
..."set it upon the fire empty, and it will produce as many delicious Hanukkah latkes as you wish. Latkes by the dozen, latkes by the hundreds will appear until you remove the pan from the stove. Just remember the stranger's warning: "To Moishe this gift was given, and only Moishe must see it."
With such a gift, Moishe, his wife Baila, and the entire village of Wishniak can have a Hanukkah like no other. They will dance and sing and feast on latkes all because of a mysterious frying pan provided by a stranger and some talking cows grateful for Moishe's generosity. But what of the warning? Will the magic pan still fry up latkes as plump as little pillows if Baila uses it? Or will it fry up something totally unexpected...?
Laura Krauss Melmed, author of the bestselling" I Love You As Much...," and artist David Slonim have cooked up a wondrous and wholly original Hanukkah story, made from all the classic ingredients of Jewish folktales: mystery, humor, and good food.

Advertisement