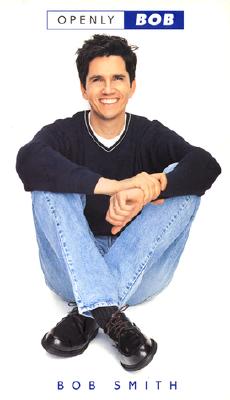 Openly Bob (Hardcover)
William Morrow, 9780688151201, 272pp.
Publication Date: October 1, 1997
* Individual store prices may vary.
Description
Growing up gay is, by now, familiar terrain -- the unrequited crushes, coming out to your friends and family, making your place in an overwhelmingly straight world. It has been the subject of countless books, magazine articles, and talk shows. But okay: you're out, you're proud . . . now what?
In Openly Bob, Bob Smith offers his own original, whine-free perspective on being grown up and gay. From bringing your boyfriend home to your father's funeral, to being the only gay couple at a family wedding, to surviving couples counseling, Smith's unique point of view on the very ordinary events of our lives resonates with keen observation and hilarious truth.
Sex education, meteor showers, lesbian ventriloquist dummies, flea-market shopping, body piercing, pot-smoking drag queens, environmental correctness, Judgment Day, Samuel Beckett, Newt Gingrich, Coco Chanel, Sigmund Freudnothing and no one has been spared Bob Smith's incisive eye in this very human collection of comic essaysfrom a writer who knows how to serve up a truly fresh slice of American pie.
About the Author
Bob Smith is the author of Growing Up Gay, written with the Funny Gay Males, which was nominated for a Lambda Award. He tours extensively, performing across the country, and has written for numerous television shows, including Roseanne's, Saturday Night Special, and the MTV Video Awards. Smith is set to star in a new gay sketch-comedy series, coproduced by the CBC and Showtime, for which he will write and perform. Raised in Buffalo, New York, he now lives in Los Angeles with his boyfriend, Tom. You can E-mail Bob at bobscomedy@aol.com.
or
Not Currently Available for Direct Purchase