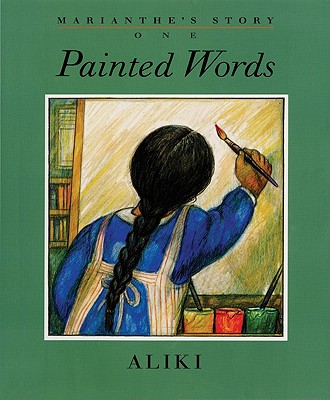 Marianthe's Story: Painted Words and Spoken Memories (Hardcover)
Painted Words and Spoken Memories
Greenwillow Books, 9780688156619, 64pp.
Publication Date: September 17, 1998
Description
Returning to her own childhood for inspiration, Aliki has created an exceptional sixty-four-page book that presents Marianthe's story -- her present and her past. In
Painted Words,
Marianthe's paintings help her to become less of an outsider as she struggles to adjust to a new language and a new school. Under the guidance of her teacher, who understands that there is more than one way to tell a story, Mari makes pictures to illustrate the history of her family, and eventually begins to decipher the meaning of words. In
Spoken Memories,
a proud Mari is finally able to use her new words to narrate the sequence of paintings she created, and share with her classmates her memories of her homeland and the events that brought her family to their new country.
00-01 Arkansas Diamond Primary Book Award Reading List
Advertisement