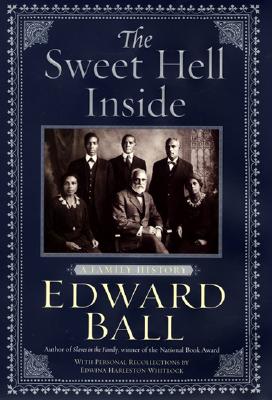 The Sweet Hell Inside (Hardcover)
A Family History
William Morrow & Company, 9780688168407, 400pp.
Publication Date: October 1, 2001
Other Editions of This Title:
Paperback (11/5/2002)
* Individual store prices may vary.
Description
With the panoramic story of one "colored elite" family who rises from the ashes of the Civil War to create an American cultural dynasty Edward Ball offers the historical and, literary successor to his highly acclaimed Slaves in the Family, a New York Times bestseller and winner of the 1998 National Book Award.
The Sweet Hell Inside recounts the lives of the Harleston family of South Carolina, the progeny of a Southern gentleman and his slave who cast off their blemished roots and achieved affluence in part through a surprisingly successful funeral parlor business. Their wealth afforded the Harlestons the comfort of chauffeurs, tailored clothes, and servants whose skin was darker than theirs. It also launched the family into a generation of glory as painters, performers, and photographers in the "high yellow" society of America's colored upper class. The Harlestons' remarkable one-hundred-year journey spans the waning days of Reconstruction, the precious art world of the early 1900s, the back alleys of the Jazz Age, and the dawn of the civil rights movement.
Enhanced by the recollections of the family's archivist, eighty-four-year-old Edwina Harleston Whitlock -- whose bloodline the author sharesThe Sweet Hell Inside features a portrait artist whose subjects included industrialist Pierre Du Pont; a black classical composer in the Lost Generation of 1920s Paris; an orphanage founder who created a famous brass band from the ranks of his abandoned waifs, a number of whom went on to burgeoning careers in jazz; and a Harleston mistress who doubled as an abortionist.
With evocative and engrossing storytelling, Edward Ball introduces a cast of historical characters rarely seen before: cultured, vain, imperfect, rich, and black, a family made up of eccentrics who defied social convention yet whose advantages could not protect them from segregation's locked doors, a plague of early death, and the stigma of children born outside marriage.
The Sweet Hell Inside raises the curtain on a unique family drama in the pageant of American life and uncovers a fascinating lost world.
or
Not Currently Available for Direct Purchase