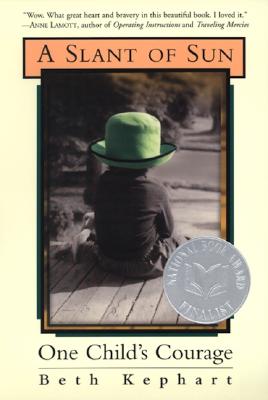 A Slant of Sun: One Child's Courage (Paperback)
One Child's Courage
Harper Perennial, 9780688172282, 256pp.
Publication Date: October 20, 1999
* Individual store prices may vary.
or
Not Currently Available for Direct Purchase
Description
Named a Best Book of the Year by Salon magazine and The Philadelphia Inquirer, A Slant of Sun was praised for its incandescent prose about the experience of loving a child who brings tremendous frustration and incalculable rewards and for its extraordinary resonance. Like Operating Instructions and The Liars' Club, A Slant of Sun is a contemporary classic.
Nearly one in five children grow up facing a developmental or behavioral challenge, and like them, Beth Kephart's son, Jeremy, showed early signs of being different: language eluded him, he preferred playing alone to an afternoon on the jungle gym. Doctors diagnosed Jeremy with a mild form of autism called Pervasive Developmental DisorderNot Otherwise Specified. A Slant of Sun is a passionate memoir about how Kephart, guided by the twin tools of intuition and imagination, helped lead her son toward wholeness. Pulsing with the questions, "Is normal possible? Definable?" A Slant of Sun speaks to everyonenot just parentsof the redemptive power of love.
Advertisement