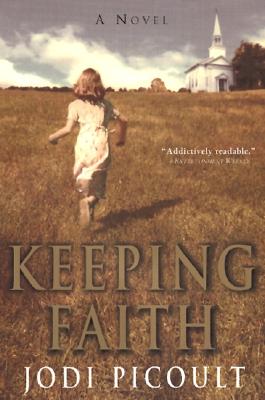 Keeping Faith (Paperback)
Harper Perennial, 9780688177744, 432pp.
Publication Date: May 1, 2000
* Individual store prices may vary.
or
Not Currently Available for Direct Purchase
Description
For the second time in her marriage, Mariah White catches her husband with another woman, and Faith, their seven-year-old daughter, witnesses every painful minute. In the aftermath of a sudden divorce, Mariah struggles with depression and Faith begins to confide in an imaginary friend. At first, Mariah dismisses these exchanges as a child's imagination. But when Faith starts reciting passages from the Bible, develops stigmata, and begins to perform miraculous healings, Mariah wonders if her daughter--a girl with no religious background-might actually be seeing God. As word spreads and controversy flares, Mariah and Faith are besieged by believers and disbelievers alike, caught in a media circus that threatens what little stability they have left. Building inexorably to a climactic battle for custody, "Keeping Faith" explores a family plagued by the media, the medical profession, and organized religion in a world where everyone has an opinion but no one knows the truth. Fascinating, thoughtful, and suspenseful, this extraordinary novel is Jodi Picoult at her best: controversial and compelling.

Advertisement