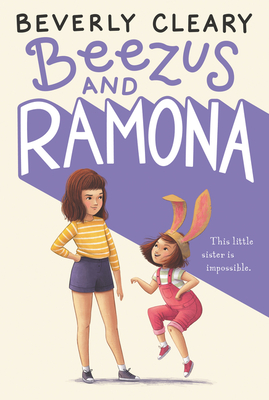 Beezus and Ramona (Rpkg) (Hardcover)
HarperCollins, 9780688210762, 208pp.
Publication Date: March 19, 2013
Description
Having a little sister like four-year-old Ramona isn't always easy for Beezus Quimby. With a wild imagination, disregard for order, and an appetite for chaos, Ramona makes it hard for Beezus to be the responsible older sister she knows she ought to be...especially when Ramona threatens to ruin Beezus's birthday party. Newbery Medal winner Beverly Cleary delivers a humorous tale of the ups and downs of sisterhood. Both the younger and older siblings of the family will enjoy this book.
"An important reminder of the good that can come when you throw yourself fully into any situation and draw outside the lines," says Brightly.com in their article "12 Girls from Fiction Who Are Their Own Heroes."
Supports the Common Core State Standards
Praise For Beezus and Ramona (Rpkg)…
"Ramona's adventures ring as true as the recess bell."
-New York Times
Advertisement