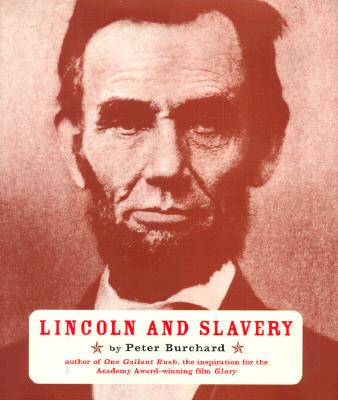 Lincoln and Slavery (Hardcover)
Atheneum Books for Young Readers, 9780689815706, 208pp.
Publication Date: June 1, 1999
* Individual store prices may vary.
or
Not Currently Available for Direct Purchase
Description
Why did Abraham Lincoln approve of compromises over slavery?
How could he have thought that most black Americans would accept voluntary segregation as the way to freedom?
Why, in spite of Lincoln's shortcomings, did the black leader Frederick Douglass think that the president's accomplishments were more remarkable than those of the founding fathers?
In providing at least partial answers to these questions, Lincoln and Slavery gives us a fresh look at a subject often shadowed by misinformation.
Here, we follow the young Lincoln as he takes an interest in the law and becomes a legislator. In a series of debates with his political opponent Stephen Douglas, we hear Lincoln argue forcefully that slavery, if allowed to spread, would destroy democracy.
As Lincoln and Slavery focuses on Lincoln's years as president, we see him work on the Emancipation Proclamation -- which changed the purpose of the Civil War and welcomed black men into military service. We go with him to Gettysburg, where he reaffirms "the proposition that all men are created equal." We listen to him, only weeks before his death, as he proclaims that the Union armies will keep fighting "until every drop of blood drawn with the lash, shall be paid for by another drawn with the sword."
This is the story of a great American, a man who hated slavery and believed, above all else, that democracy was the best hope for humankind -- in his time and in all the years to come.
About the Author
Peter Burchard is the author of twenty-four books -- both fiction and nonfiction -- for young readers and adults. The last of these was a short biography of black teacher, essayist, and diarist Charlotte Forten. He is the author of One Gallant Rush: Robert Gould Shaw and His Brave Black Regiment, a major historical source for the motion picture Glory, which won three Academy Awards. Two of his books have been listed by the American Library Association as Notable Books. The New York Times has praised him highly, saying that "he uses historical fact with skill" and describing him as having "a splendid facility for characterization." He lives in Williamstown, Massachusetts.
Advertisement