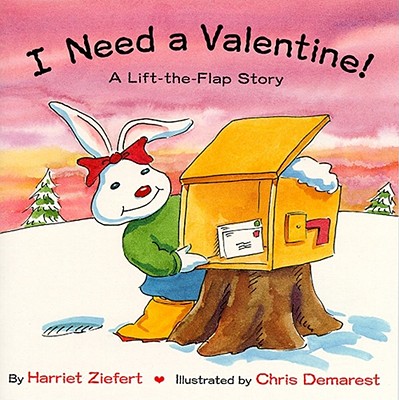 I Need A Valentine (Novelty book)
Little Simon, 9780689819933, 16pp.
Publication Date: January 1, 1999
* Individual store prices may vary.
Description
"If you send a valentine, you'll receive one," Margery's mother tells her. So Margery sends a valentine to her grandpa, and she waits and waits. Will she ever get one? Lift the flaps to find the sweet surprise in Margery's mailbox!
About the Author
Chris L. Demarest says: "A few years ago my wife and I brought our two-year-old son to an open house at a fire station. Ethan loved the big red fire trucks and I became totally enthralled not only by the trucks, but by the idea of serving my community as a firefighter.

"Being a full-time illustrator, I work at home, so I could be on call at any time. I took a lot of classes, passed some hard tests, and became a volunteer firefighter. I am on call for the Meriden, New Hampshire, station, where I now get to drive those big red fire trucks.

"I created Firefighters A to Z to show Ethan and other children what firefighting is really like. It can be an exciting job, but it's also a dangerous one. I hope to convey that through this book."