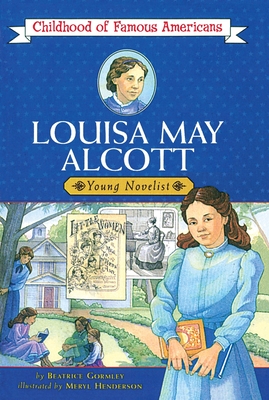 Louisa May Alcott (Childhood of Famous Americans)
Paperback

* Individual store prices may vary.
Description
Dear Reader:
The Childhood of Famous Americans series, sixty-five years old in 1997, chronicles the early years of famous American men and women in an accessible manner. Each book is faithful in spirit to the values and experiences that influenced the person's development. History is fleshed out with fictionalized details, and conversations have been added to make the stories come alive to today's reader, but every reasonable effort has been made to make the stories consistent with the events, ethics, and character of their subjects.
These books reaffirm the importance of our American heritage. We hope you learn to love the heroes and heroines who helped shape this great country. And by doing so, we hope you also develop a lasting love for the nation that gave them the opportunity to make their dreams come true. It will do the same for you.
Happy Reading!
The Editors
Aladdin, 9780689820250, 224pp.
Publication Date: May 1, 1999
About the Author
Meryl Henderson is a graduate of Syracuse University. In 1974, she graduated summa cum laude with a bachelor of fine arts degree. For over forty years, she has been working as a freelance illustrator, specializing in artwork for children. She has illustrated more than a hundred books and has contributed illustrations to countless magazines and educational books. She currently lives in Catskill, New York.

Beatrice Gormley has written a number of books for young readers, including several titles in the History's All-Stars series, as well as biographies of Barack Obama, George W. Bush, Laura Bush, and John McCain. She lives in Westport, Massachusetts.