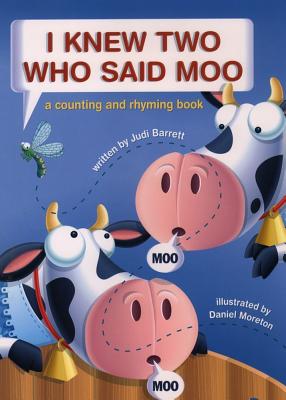 I Knew Two Who Said Moo: A Counting and Rhyming Book (Hardcover)
A Counting and Rhyming Book
Atheneum Books for Young Readers, 9780689821042, 32pp.
Publication Date: October 1, 2000
Description
WHEN YOU LOOK
THROUGH THIS BOOK
YOU'LL LEARN TO COUNT
AN AMOUNT
AND TO RHYME
ANYTIME...
Join popular children's author Judi Barrett for a rollicking romp through numbers one to ten. Each number is accompanied by a nonsensical verse built on words that rhyme with the number itself, and serves as a perfect springboard for Daniel Moreton's detailed and zany artwork. Young readers won't rest until they find each number and rhyme in brightly colored illustrations that bring together the most unlikely collection of creatures and things. Here's a book that steretches a child's imagination while bringing numbers, counting, and the concept of rhyming together in a playful, informative way.
Advertisement