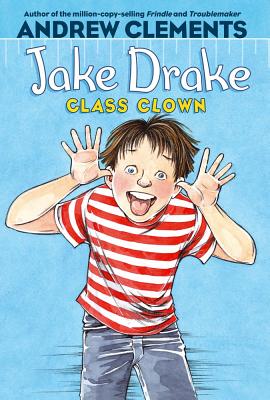 Jake Drake, Class Clown (Hardcover)
Atheneum Books for Young Readers, 9780689839214, 80pp.
Publication Date: February 1, 2002
* Individual store prices may vary.
Description
Meet Jake Drake.
He's ten years old and he already has a full-time job. Because that's how he treats school. Like it's a job. And his teachers are his bosses. Up until now -- fourth grade -- Jake has lucked out in the boss department. All of his teachers have been pretty nice. But Jake is about to have the grumpiest teacher yet, and the worst thing is, she's not even a real teacher. She's a student teacher.
How can Jake make his grumphead student teacher, Miss Bruce, lighten up enough to crack even the littlest smile? Why, by becoming the class clown, that's how. But will Jake take his new act too far?
In this series by the best-selling author of Frindle, The Landry News, The Janitor's Boy, and The School Story, Jake Drake confronts the problems of school life and finds some surprising solutions.
About the Author
Andrew Clements is the author of the enormously popular Frindle. More than 10 million copies of his books have been sold, and he has been nominated for a multitude of state awards, including two Christopher Awards and an Edgar Award. His popular works include About Average, Troublemaker, Extra Credit, Lost and Found, No Talking, Room One, Lunch Money, and more. He is also the author of the Benjamin Pratt & the Keepers of the School series. He lives with his wife in Maine and has four grown children. Visit him at AndrewClements.com.