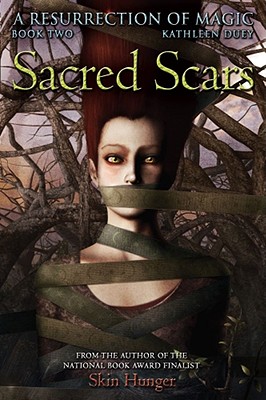 Sacred Scars (Hardcover)
Atheneum Books, 9780689840951, 554pp.
Publication Date: August 4, 2009
Description
In the second volume of this powerful trilogy, Somiss, exiled and desperate, hoards the magic he is recovering from ancient documents while Sadima and Franklin struggle to contain his egomaniacal ambitions by secretly recording the magic, hoping to share it with humankind. Generations later, Hahp and Gerrard, students at Somiss's brutal academy, endure the painful ordeals used to "teach" magic. Their tenuous pact, forged to survive, falters as they plot to destry Somiss, the school . . . and set magic free.
About the Author
Kathleen Duey has written numerous books for young readers, including the chapter book series, The Unicorn's Secret. She lives in Fallbrook, California.
Advertisement