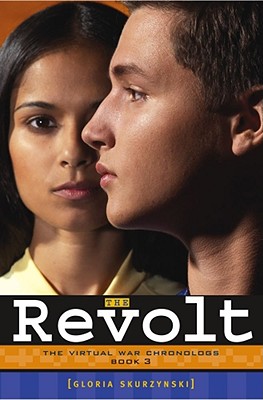 The Revolt (Hardcover)
Atheneum Books for Young Readers, 9780689842658, 256pp.
Publication Date: May 31, 2005
* Individual store prices may vary.
or
Not Currently Available for Direct Purchase
Description
What do you do when someone truly hates you?
Corgan is used to being the hero. Leader of the team that won the Virtual War, he chose for his reward to live on the Isles of Hiva, in an idyllic paradise. Idyllic until the clones, Brigand and Cyborg, arrived, that is. Life hasn't been the same for Corgan since.
Now he's lucky if his former fans even remember his name. But more worrisome is that he has an enemy, a mortal enemy in the form of Brigand, who has taken over not only Corgan's mantle as the most well-known person in the Domes, but has taken Corgan's girlfriend, Sharla, away too. When Brigand tried to kill Corgan back in the Wyo-Dome and failed, Corgan thought he would be free of Brigand at last. But now the power-obsessed Brigand has followed him to Florida, determined to rule the Domes and finish Corgan off for good. Corgan escaped from Brigand once, but can he do it again? And more importantly, does he even want to escape this time?
So now Corgan's got two choices. He can fight and risk getting killed or, worse, captured by Brigand. Or he can walk away and take Sharla with him...if he can figure out how to use a spacecraft that hasn't been flown in more than fifty years.
Picking right up from where The Clones left off, this fast-paced sequel will not disappoint Gloria Skurzynski's eager fans.
Advertisement