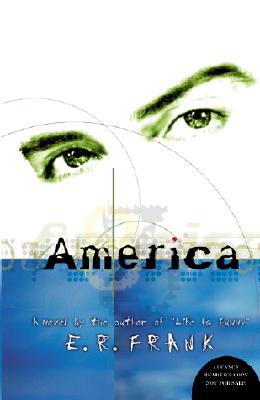 America (Hardcover)
Atheneum Books, 9780689847295, 224pp.
Publication Date: February 1, 2002
* Individual store prices may vary.
or
Not Currently Available for Direct Purchase
Description
"Where would you like to be five years from now?" Dr. B. asks.
"Nowhere," America answers.
By age fifteen, America has already been nowhere. Been nobody. Separated from his foster mother, Mrs. Harper. A runaway living for weeks in a mall, then for months in Central Park. A patient at Applegate, the residential treatment facility north of New York City. And now at Ridgeway, a hospital.
America is a boy, he thinks to himself, who gets lost easy and is not worth the trouble of finding.
But Dr. B. takes the trouble. With abiding care, he nudges America's story from him. An against-the-odds story about America's shattered past with his mother and brothers. About Browning, a man in Mrs. Harper's house who saves America, then betrays him. About a bighearted, hardheaded girl named Liza, and Ty and Fish and Wick and Marshall and Ernie and Tom and Dr. B. himself who care more than America does about whether he lives or dies.
Praise For America…
Michael Cart
Editor of "Love & Sex"


In this searing yet soaring story of a deeply troubled boy named America, E. R. Frank fulfills the promise of her brilliant first novel, Life Is Funny. Like life itself, America is about a little bit of everything, yet Frank -- with some magical combination of art and urgency -- brings it all together. In its unsparing honesty and respect for its readers, this story of one boy's life is at once harrowing and haunting, intellectually exciting and emotionally satisfying. America is an absolutely unforgettable character and America, his story, takes place at the intersection of life and literature.


Chris Crutcher
2000 Edwards Award winner


I don't know which is better, the story or the storyteller. Either way the reader wins. This is one rugged treat.
Advertisement