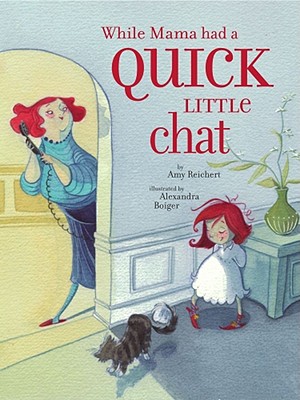 While Mama Had a Quick Little Chat (Hardcover)
Atheneum Books, 9780689851704, 40pp.
Publication Date: June 1, 2005
* Individual store prices may vary.
Description
Rrrring
Rrrring
While Mama has a quick chat with Uncle Fred, Rose is supposed to be getting ready for bed. And she tries. She really does. But downstairs someone's yoo-hooing, and the doorbell keeps ringing. Soon the house is full of wild guests and weird foods, magic and music. And Mama is still on the phone What's a little girl to do? Rose finds out, and so will you, in While Mama had a Quick Little Chat.