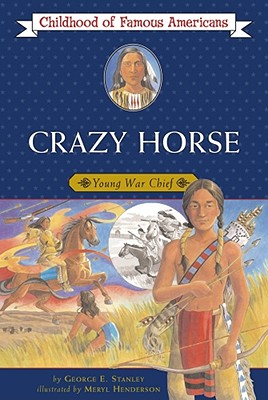 Crazy Horse (Paperback)
Young War Chief (Childhood of Famous Americans)
Aladdin, 9780689857461, 208pp.
Publication Date: October 1, 2005
* Individual store prices may vary.
Description
Childhood of Famous Americans
One of the most popular series ever published for young Americans, these classics have been praised alike by parents, teachers, and librarians. With these lively, inspiring, fictionalized biographies -- easily read by children of eight and up -- today's youngster is swept right into history.
About the Author
George Stanley was a Professor of African and Middle-Eastern Languages and Linguistics at Cameron University. In between prepping class lectures and grading papers, he found the time to write for children. He was also the author of Night Fires and the Third-Grade Detectives series.