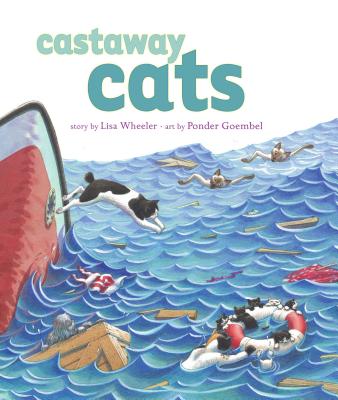 Castaway Cats (Richard Jackson Books (Atheneum Hardcover)) (Hardcover)
Atheneum Books, 9780689862328, 32pp.
Publication Date: June 1, 2006
* Individual store prices may vary.
Description
A storm, a shipwreck,
an ongoing ocean,
then finally, finally
a deserted isle. . . .
Safety -- but wait
The fifteen swimmers
braving the waves
are, after all . . . kitties.
They are not into
cooperating
until, until
on this desert isle
they must. Here,
from the creators
of the witty Old Cricket,
comes a wily, wise
saga of sogginess,
a feline fantasy
about drying off (elegantly),
shaping up (grumpily),
getting along (at last),
and loving it.