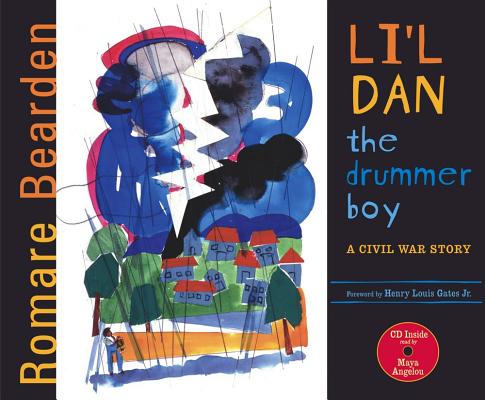 Li'l Dan, the Drummer Boy: A Civil War Story (Hardcover)
A Civil War Story
Simon & Schuster Books for Young Readers, 9780689862373, 40pp.
Publication Date: September 1, 2003
Description
Li'l Dan, a slave on a Southern plantation, loves to play his drum. When a company of Union soldiers announce that the slaves have been set free, Dan has no place to go, so he follows the soldiers, who make him their mascot. But Confederate soldiers attack, and Dan discovers that he is the only one who can save his friends.
The only children's book ever written and illustrated by legendary American artist Romare Bearden, Li'l Dan, the Drummer Boy was just recently discovered. Dr. Henry Louis Gates Jr. has written a personal introduction to the book, describing his own memories of the artist while Bearden created this memorable tale.
On an accompanying CD, Dr. Maya Angelou, three-time Grammy Award winner for spoken word recordings, reads the text.
About the Author
Romare Bearden (1911-1988) is internationally recognized as one of America's greatest artists and was a recipient of the President's National Medal of Arts. Bearden worked in many media, but he is best known for his collages. His work is included in museums and galleries throughout the United States, including the Metropolitan Museum of Art and the Philadelphia Museum of Art. A retrospective of his work is currently on display at the National Gallery of Art; it will travel over the next few years to the San Francisco Museum of Modern Art, the Dallas Museum of Art, and the Whitney Museum of American Art.
Praise For Li'l Dan, the Drummer Boy: A Civil War Story…
Spike Lee and Tonya Lewis Lee


This touching tale, colored by the sensitivity and warmth of Romare Bearden's art, tells of an intense moment in history through the eyes of a child at freedom's door. How fortunate that this story was not lost forever. We loved it!
Advertisement