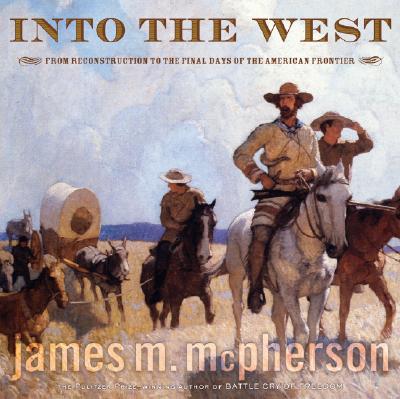 Into the West: From Reconstruction to the Final Days of the American Frontier (Hardcover)
From Reconstruction to the Final Days of the American Frontier
Atheneum, 9780689865435, 96pp.
Publication Date: October 10, 2006
* Individual store prices may vary.
or
Not Currently Available for Direct Purchase
Description
From Pulitzer Prize award-winning historian James M. McPherson comes a thrilling account of America's westward expansion. In this sweeping tale of one of the most exciting and colorful periods in our country's growth, Dr. McPherson interweaves the nation's attempts to bind its Civil War wounds through Reconstruction with the triumphant and tragic taming of the American frontier.
"Into the West" contains personal narratives from settlers and soldiers as well as profiles and accounts of the actions of many historical luminaries involved in Reconstruction and the movement west, such as President Andrew Johnson, General George Armstrong Custer, Sitting Bull, General William Tecumseh Sherman, Geronimo, and Wild Bill Hickock. Dr. McPherson also explores the role of women and the development of the arts on the frontier, the role and legend of the cowboy, and the destruction of the Native American way of life in this thought-provoking companion to the bestselling "Fields of Fury."
Filled with maps, period photos, illustrations, and anecdotes, this vivid retelling of America's journey, "Into the West, " will fascinate readers, young and old.
Advertisement