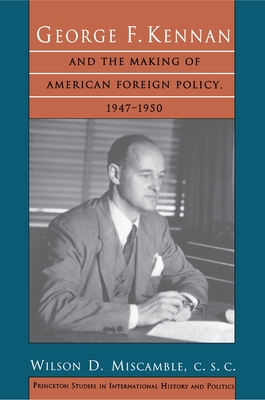 George F. Kennan and the Making of American Foreign Policy, 1947-1950 (Princeton Studies in International History and Politics) (Paperback)
Princeton University Press, 9780691024837, 440pp.
Publication Date: June 6, 1993
Description
When George C. Marshall became Secretary of State in January of 1947, he faced not only a staggering array of serious foreign policy questions but also a State Department rendered ineffective by neglect, maladministration, and low morale. Soon after his arrival Marshall asked George F. Kennan to head a new component in the department's structure--the Policy Planning Staff. Here Wilson Miscamble scrutinizes Kennan's subsequent influence over foreign policymaking during the crucial years from 1947 to 1950.
About the Author
Wilson D. Miscamble, C.S.C., is Director of Graduate Studies and Associate Professor of History at the University of Notre Dame.
Advertisement