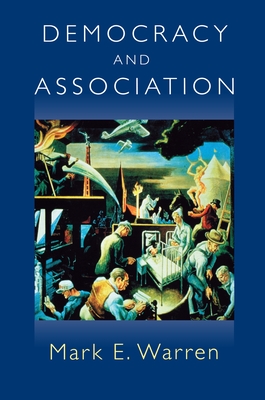 Democracy and Association
Paperback

* Individual store prices may vary.
Description
Tocqueville's view that a virtuous and viable democracy depends on robust associational life has become a cornerstone of contemporary democratic theory. Democratic theorists generally agree that issue networks, recreational associations, support circles, religious groups, unions, advocacy groups, and myriad other kinds of associations enhance democracy by cultivating citizenship, promoting public deliberation, providing voice and representation, and enabling varied forms of governance. Yet there has been little work to show how and why different kinds of association have different effects on democracy--many supportive but others minimal or even destructive.
This book offers the first systematic assessment of what associations do and don't do for democracy. Mark Warren explains how and when associational life expands the domain, inclusiveness, and authenticity of democracy. He looks at which associations are most likely to foster individuals' capacities for democratic citizenship, provoke political debate, open existing institutions, guide market activities, or bring democratic decision-making to new venues. Throughout, Warren also considers the trade-offs involved, noting, for example, that organizational solidarity can dampen internal dissent and deliberation even as it enhances public deliberation. Blending political and social theory with an eye to social science,
Democracy and Association
will draw social scientists with interests in democracy, political philosophers, students of public policy, as well as the many activists who fortify the varied landscape we call civil society. As an original analysis of which associational soils yield vigorous democracies, the book will have a major impact on democratic theory and empirical research.
Princeton University Press, 9780691050775, 280pp.
Publication Date: November 12, 2000
About the Author
Mark E. Warren is Associate Professor of Government at Georgetown University and has written widely on democracy and civil society. He is author of Nietzsche and Political Thought and editor of Democracy and Trust.