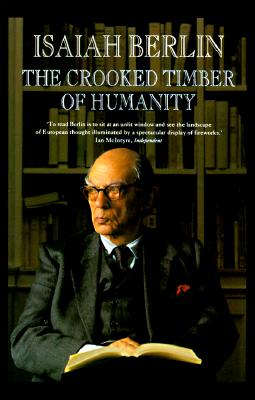 The Crooked Timber of Humanity
Chapters in the History of Ideas
Paperback

* Individual store prices may vary.
Other Editions of This Title:
Paperback (6/2/2013)
Description
Out of the crooked timber of humanity, no straight thing was ever made.--Immanuel Kant
Isaiah Berlin was one of the most important philosophers of the twentieth century--an activist of the intellect who marshaled vast erudition and eloquence in defense of the endangered values of individual liberty and moral and political pluralism. In the
Crooked Timber of Humanity
he exposes the links between the ideas of the past and the social and political cataclysms of our present century: between the Platonic belief in absolute Truth and the lure of authoritarianism; between the eighteenth-century reactionary ideologue Joseph de Maistre and twentieth-century fascism; between the romanticism of Schiller and Byron and the militant--and sometimes genocidal--nationalism that convulses the modern world.
Princeton University Press, 9780691058382, 288pp.
Publication Date: February 1, 1998
About the Author
Isaiah Berlin was, until his death in 1997, a Fellow of All Souls College, Oxford. He was renowned as an essayist and as the author of many books, among them Karl Marx, Four Essays on Liberty, Russian Thinkers, The Sense of Reality, The Proper Study of Mankind, and from Princeton, Concepts and Categories, Personal Impressions, The Crooked Timber of Humanity, The Roots of Romanticism, The Power of Ideas, and Three Critics of the Enlightenment. Henry Hardy, a Fellow of Wolfson College, Oxford, is one of Isaiah Berlin's literary trustees. He has edited several other volumes by Berlin, and is currently preparing Berlin's letters and remaining unpublished writings for publicatio
or
Not Currently Available for Direct Purchase