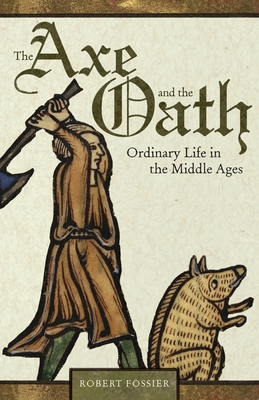 The Axe and the Oath: Ordinary Life in the Middle Ages (Hardcover)
Ordinary Life in the Middle Ages
Princeton University Press, 9780691143125, 384pp.
Publication Date: August 22, 2010
* Individual store prices may vary.
or
Not Currently Available for Direct Purchase
Description
In The Axe and the Oath, one of the world's leading medieval historians presents a compelling picture of daily life in the Middle Ages as it was experienced by ordinary people. Writing for general readers, Robert Fossier vividly describes how these vulnerable people confronted life, from birth to death, including childhood, marriage, work, sex, food, illness, religion, and the natural world. While most histories of the period focus on the ideas and actions of the few who wielded power and stress how different medieval people were from us, Fossier concentrates on the other nine-tenths of humanity in the period and concludes that "medieval man is us.?
Drawing on a broad range of evidence, Fossier describes how medieval men and women encountered, coped with, and understood the basic material facts of their lives. We learn how people related to agriculture, animals, the weather, the forest, and the sea; how they used alcohol and drugs; and how they buried their dead. But The Axe and the Oath is about much more than simply the material demands of life. We also learn how ordinary people experienced the social, cultural, intellectual, and spiritual aspects of medieval life, from memory and imagination to writing and the Church. The result is a sweeping new vision of the Middle Ages that will entertain and enlighten readers.
About the Author
Robert Fossier is professor emeritus of medieval history at the Sorbonne. He is the author of many books on medieval history and the editor of The Cambridge History of the Middle Ages.
Advertisement