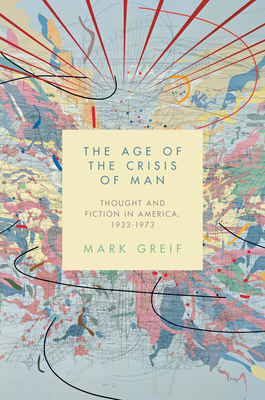 The Age of the Crisis of Man (Hardcover)
Thought and Fiction in America, 1933-1973
Princeton University Press, 9780691146393, 448pp.
Publication Date: January 18, 2015
Other Editions of This Title:
Paperback (11/8/2016)
* Individual store prices may vary.
Description
A compelling intellectual and literary history of midcentury America
In a midcentury American cultural episode forgotten today, intellectuals of all schools shared a belief that human nature was under threat. The immediate result was a glut of dense, abstract books on the "nature of man." But the dawning "age of the crisis of man," as Mark Greif calls it, was far more than a historical curiosity. In this ambitious intellectual and literary history, Greif recovers this lost line of thought to show how it influenced society, politics, and culture before, during, and long after World War II.
During the 1930s and 1940s, fears of the barbarization of humanity energized New York intellectuals, Chicago protoconservatives, European Jewish migr's, and native-born bohemians to seek "re-enlightenment," a new philosophical account of human nature and history. After the war this effort diffused, leading to a rebirth of modern human rights and a new power for the literary arts.
Critics' predictions of a "death of the novel" challenged writers to invest bloodless questions of human nature with flesh and detail. Hemingway, Faulkner, and Richard Wright wrote flawed novels of abstract man. Succeeding them, Ralph Ellison, Saul Bellow, Flannery O'Connor, and Thomas Pynchon constituted a new guard who tested philosophical questions against social realities--race, religious faith, and the rise of technology--that kept difference and diversity alive.
By the 1960s, the idea of "universal man" gave way to moral antihumanism, as new sensibilities and social movements transformed what had come before. Greif's reframing of a foundational debate takes us beyond old antagonisms into a new future, and gives a prehistory to the fractures of our own era.
About the Author
Mark Greif is associate professor of literary studies at the New School. He is a founder and editor of the journal n+1.