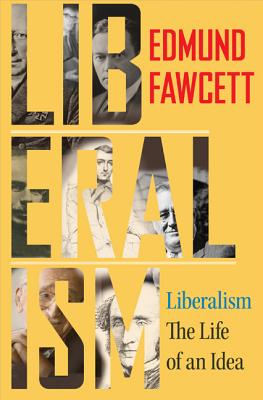 Liberalism
The Life of an Idea
Hardcover

* Individual store prices may vary.
Other Editions of This Title:
Paperback (9/22/2015)
Description
A compelling history of liberalism from the nineteenth century to today
Liberalism dominates today's politics just as it decisively shaped the past two hundred years of American and European history. Yet there is striking disagreement about what liberalism really means and how it arose. In this engrossing history of liberalism--the first in English for many decades--veteran political observer Edmund Fawcett traces the ideals, successes, and failures of this central political tradition through the lives and ideas of a rich cast of European and American thinkers and politicians, from the early nineteenth century to today. Using a broad idea of liberalism, the book discusses celebrated thinkers from Constant and Mill to Berlin, Hayek, and Rawls, as well as more neglected figures. Its twentieth-century politicians include Franklin D. Roosevelt, Lyndon Johnson, and Willy Brandt, but also Hoover, Reagan, and Kohl. The story tracks political liberalism from its beginnings in the 1830s to its long, grudging compromise with democracy, through a golden age after 1945 to the present mood of challenge and doubt. Focusing on the United States, Britain, France, and Germany, the book traces how the distinct traditions of these countries converged on the practice of liberal democracy. Although liberalism has many currents, Fawcett suggests that they are held together by shared commitments: resistance to power, faith in social progress, respect for people's chosen enterprises and beliefs, and acceptance that interests and faiths will always conflict. An enlightening account of a vulnerable but critically important political creed,
Liberalism
will be a revelation for readers who think they already know--for good or ill--what liberalism is.
Princeton University Press, 9780691156897, 488pp.
Publication Date: May 4, 2014
About the Author
Edmund Fawcett worked at The Economist for more than three decades, serving as chief correspondent in Washington, Paris, and Berlin, as well as European and literary editor. His writing has also appeared in the New York Times, the Los Angeles Times, the Guardian, and the Times Literary Supplement, among other publications.
or
Not Currently Available for Direct Purchase