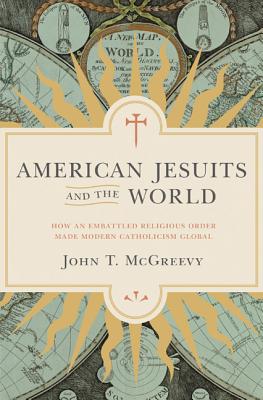 American Jesuits and the World
How an Embattled Religious Order Made Modern Catholicism Global
Hardcover

* Individual store prices may vary.
Other Editions of This Title:
Paperback (11/13/2018)
Description
How American Jesuits helped forge modern Catholicism around the world
At the start of the nineteenth century, the Jesuits seemed fated for oblivion. Dissolved as a religious order in 1773 by one pope, they were restored in 1814 by another, but with only six hundred aged members. Yet a century later, the Jesuits numbered seventeen thousand men and were at the vanguard of the Catholic Church's expansion around the world. In the United States especially, foreign-born Jesuits built universities and schools, aided Catholic immigrants, and served as missionaries. This book traces this nineteenth-century resurgence, showing how Jesuits nurtured a Catholic modernity through a disciplined counterculture of parishes, schools, and associations. Drawing on archival materials from three continents,
American Jesuits and the World
tracks Jesuits who left Europe for America and Jesuits who left the United States for missionary ventures across the Pacific. Each chapter tells the story of a revealing or controversial event, including the tarring and feathering of an exiled Swiss Jesuit in Maine, the efforts of French Jesuits in Louisiana to obtain Vatican approval of a miraculous healing, and the educational efforts of American Jesuits in Manila. These stories place the Jesuits at the center of the worldwide clash between Catholics and liberal nationalists, and reveal how the Jesuits not only revived their own order but made modern Catholicism more global. The result is a major contribution to modern global history and an invaluable examination of the meaning of religious liberty in a pluralistic age.
Princeton University Press, 9780691171623, 328pp.
Publication Date: May 24, 2016
About the Author
John T. McGreevy is dean of the College of Arts and Letters and professor of history at the University of Notre Dame. His books include Catholicism and American Freedom: A History. He lives in South Bend, Indiana.