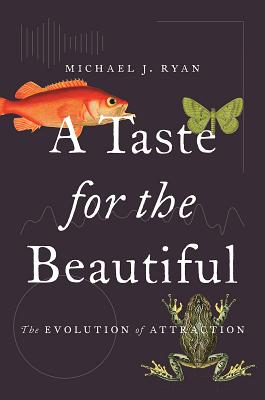 A Taste for the Beautiful (Paperback)
The Evolution of Attraction
Princeton University Press, 9780691191393, 224pp.
Publication Date: June 25, 2019
Other Editions of This Title:
Hardcover (1/30/2018)
* Individual store prices may vary.
Description
From one of the world's leading authorities on animal behavior, the astonishing story of how the brain drives the evolution of beauty in animals and humans
In A Taste for the Beautiful, Michael Ryan, one of the world's leading authorities on animal behavior, tells the remarkable story of how he and other scientists have taken up where Darwin left off, transforming our understanding of sexual selection and shedding new light on animal and human behavior. Drawing on cutting-edge science, Ryan explores key questions: Why do animals perceive certain traits as beautiful and others not? Do animals have an inherent sexual aesthetic and, if so, where is it rooted? Ryan argues that the answers lie in the brain--particularly of females, who act as biological puppeteers, spurring the development of beautiful traits in males. Vividly written and filled with fascinating stories, A Taste for the Beautiful will change how you think about beauty and attraction in the animal world and beyond.
About the Author
Michael J. Ryan is the Clark Hubbs Regents Professor in Zoology at the University of Texas and a Senior Research Associate at the Smithsonian Tropical Research Institute in Panama.