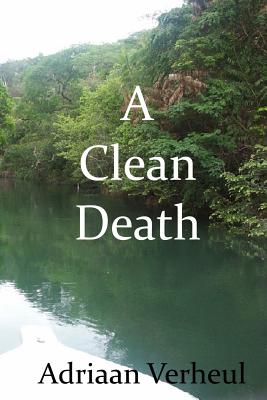 A Clean Death
Paperback

* Individual store prices may vary.
Description
Finalist Next Generation Indie Book Awards: First Novel over 80,000 words. A gripping murder mystery about three men meeting in the jungle to disastrous results. Oliver, a junior banker, is seeking answers about the death of his father, Johan, but uncovers more than he bargains for. Captain Christmas leads a murderous community of armed men, women, and children, hiding from justice in the forest. Young Davey is unemployed, fanatical about guns and sees a worldwide conspiracy in the disarmament of Christmas' group, which Johan had organized in an attempt to balance peace and justice. On a dare, Davey travels overseas to stop the disarmament. Their meeting, moral struggles, and the surrounding events cause each of them to lose something of consequence: illusion, conviction, or life itself.
Adriaan Verheul, 9780692047699, 320pp.
Publication Date: December 31, 2017
About the Author
Adriaan Verheul was born in Venezuela to Dutch parents. He worked as an academic with the Dutch navy, as a United Nations human rights officer and peacekeeper, World Bank official, and independent foreign affairs consultant. His work took him to conflict and disaster zones on four continents. Somehow, he ended up in the business of demobilizing rebels and soldiers after civil war. He has degrees from Leyden University and lives in Northern Virginia.