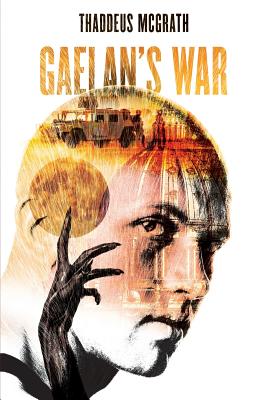 Gaelan's War (Gaelan Kelly #1) (Paperback)
Patrick Glynn, 9780692048009, 362pp.
Publication Date: December 24, 2017
Other Editions of This Title:
Hardcover (1/1/2018)
* Individual store prices may vary.
Description
Gaelan Kelly is a high school student with loving parents, a devoted girlfriend and a promising future. When he answers the call to duty, combat leaves him emotionally and physically scarred. He comes home to a girlfriend that has moved on, and is haunted by a self-hatred - unable to forgive himself for the actions he took after his friend was killed.
Gaelan's parents are brutally taken from him during what should have been a time of healing, and he is left near death. His high school mentor, Father Dennis Beaudreau, helps see him through his trauma, which Gaelan feels is penance for his actions in war. He convinces himself that the creature that killed his parents was a bear, and that PTSD caused him to hallucinate.
His convictions are shattered when, a month after the attack, Gaelan experiences the agony of his first transformation. He is a werewolf, spawned of the creature that murdered his family. Gaelan evades the Vatican hunters, the Benedicta Ven ntium, sent to kill him, and with the help of Father Dennis and others, he eventually learns to keep the monster under control.
Though the Ven ntium continue to hunt Gaelan, he secretly assists them in hunting monsters like himself; from burrowing creatures that pull their victims to their underground deaths, to a vampire that may be Jack the Ripper.
Gaelan, forever racked with guilt, constatly fights the urge to commit suicide - his only motivation to stay alive is the desire to find the thing that killed his parents.
Finally face to face with a pack of werewolves, Gaelan is forced to rely on the very thing he hates most - the monster within. By the end of the book, he is a hero that has risen at a time when mankind needs him most.