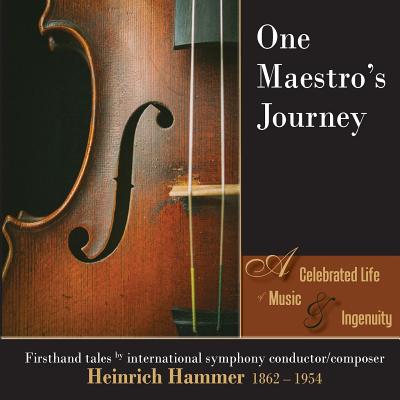 One Maestro's Journey (Paperback)
A Celebrated Life of Music & Ingenuity: Firsthand Tales by International Symphony Conductor/Composer Heinrich Hammer 1862 - 195
Still Life Enterprises, 9780692051504, 345pp.
Publication Date: October 10, 2018
* Individual store prices may vary.
Description
Shot by a cannon as a child, Heinrich Hammer's nearly century-long life was anything but typical right from the outset. Beginning with his often troubled childhood in Germany, he had to fight from a young age with a recalcitrant uncle (his guardian) to pursue his musical goals academically. Once an adult though, his path brightened and, over the years, he encountered a seemingly endless parade of noteworthy composers, musicians, painters, and nobilityƒƒ'ƒƒ''ƒƒƒ''ƒ'''ƒƒ'ƒƒ'''ƒƒ''ƒ''"ƒƒ'ƒƒ''ƒƒƒ''ƒ'''ƒƒ'ƒƒ'''ƒƒ''ƒ''€ƒƒ'ƒƒ''ƒƒƒ''ƒ'''ƒƒ'ƒƒ'''ƒƒ''ƒ''"he even witnessed the infamous Wright Brothers testingtheir new flying machine as well as other historic "firsts" along the way.
The reader is introduced to these illustrious individuals via detailed sidebars in chronicling the journey of Maestro Hammer as he traverses two continents, multiple countries, and numerous orchestras, providing a truly unique window into a bygone era. Following a key early study period in Paris, his music-related travels throughout Europe included his founding of the Gothenburg Symphony in Sweden, still going.