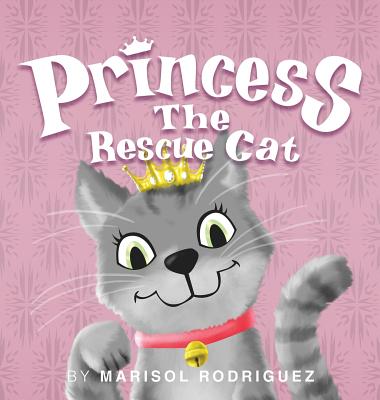 Princess the Rescue Cat
Hardcover

* Individual store prices may vary.
Description
Princess the cat is here to share her scary, but educational adventure that reveals the origin of her name As a comfortable de-clawed house cat, her mom would not allow Princess to roam the outdoors for fear she would not be able to protect herself if danger appeared, and also for fear that Princess would wander off away from home. Oh, how true her mom's thinking was Being a cat, and always very curious, the moment the door was left open, Princess escaped to the outside. Once free of restrictions, she did what all cats would do in her situation; make friends, play, and roam around. Little did Princess know that she had no idea how to get back home and this would lead to an adventure she would never forget.
Princess the Rescue Cat (Volume 1) is an adventurous, exciting tale, offering readers a cat's eye view of what it is like to be a rescue cat. The plot and character development are both very well developed within the story. Emotional understanding is excellent and descriptively written, allowing readers to imagine exactly what the main character, Princess, is feeling at each turn of the story. Marisol Rodriquez has done an amazing job portraying the life of a rescue animal and giving readers a chance to absorb each event within the story as a real-life situation for any lost animal. Princess the Rescue Cat is for those who enjoy adventurous animal stories with happy conclusions.
Marisol Rodriguez Author LLC, 9780692069714, 32pp.
Publication Date: February 15, 2018