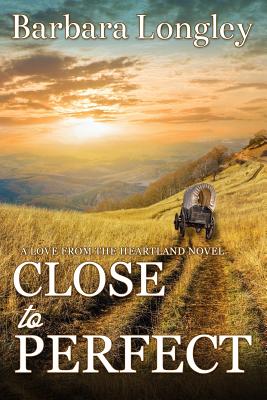 Close to Perfect
Paperback

* Individual store prices may vary.
Description
The much anticipated prequel to the award winning Love from the Heartland, Perfect, Indiana series.She gave her promise to one man, and her heart to another, and now that her past has found her, she must choose between her word of honor, and her heart's desire. After losing everything during the war, Mary Stewart is haunted by tragedy and loss. She longs to leave Atlanta behind. Her fianc --who was bound for Houston, Texas--has left her without a word for more than a year, and she fears the worst. When she learns of Tobias Lovejoy's plans to lead a wagon train to Texas, she's determined to join him. She'll either find her fianc , or she'll discover what became of him. Until then, she cannot move on with her life, and her growing attraction to Tobias Lovejoy weighs upon her conscience.Tortured by his past, Tobias Lovejoy longs for a fresh start in a place that holds no memories or ghosts from the war he barely survived. When Mary Stewart asks to join his wagon train, he refuses. He doesn't want the distraction or the responsibility of having an attractive single woman in his camp. When he learns of her reasons for heading west, he relents. As he comes to know Mary better, his desire to discover what became of her missing fianc grows as strong as hers--for entirely different reasons. Tobias wants Mary for himself. He writes to a Texas Ranger he knows, enlisting his aid in finding out what became of Mary's errant fianc . During their journey, Tobias and Mary learn to lean on each other through one disaster after another. Their feelings for one another grow, and passion ignites. When Mary's Fianc appears, wanting to rekindle what they had, the future happiness of three people hangs in the balance. She gave her word to one man and her heart to another. Now she must choose between her honor, her heart's desire, or walking away.
Barbara Longley, 9780692083895, 200pp.
Publication Date: April 19, 2018