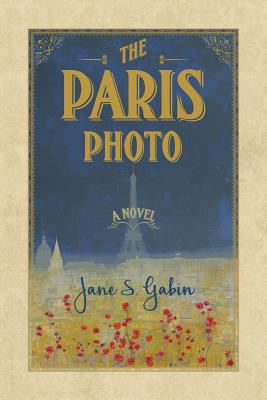 The Paris Photo
Paperback

* Individual store prices may vary.
Description
The Paris Photo compassionately conveys the story of American soldier Ben Gordon and his relationship with a young mother and her son just after the Liberation of Paris in August 1944. Despite the strength of this relationship during the war, Ben's eventual return to America separates them. Decades later, Ben's daughter stitches the relationship back together when she discovers a photograph of her late father with an unknown woman and boy. Eager to uncover more of her father's past, she travels to Paris to learn about the people in the photograph. The Paris Photo lifts characters out of the pages of a history book, richly depicting the human emotion that pervades our memories.
The Paris Photo will appeal to lovers of historical fiction, particularly those with an interest in WWII. Jane S. Gabin creates a vivid picture of life in Paris during the dark days of the Nazi occupation, as well as a depiction of the contemporary city that still carries scars from the war. Interweaving mystery, romance, and historical research, The Paris Photo demonstrates how the traumas of wartime loss persist into the present.
Wisdom House Books, 9780692097519, 506pp.
Publication Date: November 1, 2018