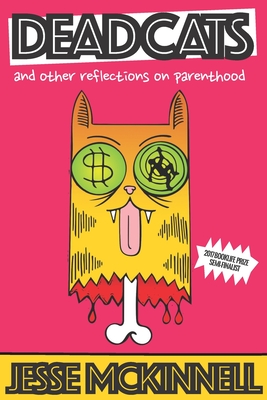 Dead Cats (Paperback)
And Other Reflections on Parenthood
Shine Box Publishing, 9780692101858, 218pp.
Publication Date: May 2, 2018
* Individual store prices may vary.
Description
Joel Peterson's rock bottom is deeper and darker than he ever imagined, but with the help of the ghost of Kurt Cobain he hatches a plan to capture the attention of his estranged family and reclaim his life. Dead Cats and Other Reflections on Parenthood is a dark comedy that tracks the descent of Peterson, a once successful dentist and proud member of the upper middle-class as he falls into a spiral of drugs and vanity. When a car crash leaves him battered and homeless, he finds comfort in the restless lost soul of Cobain. Together, the two cut a path across southern Maine, chasing the meaning in their lives, desperately trying to be the men they expected to become.
About the Author
Jesse McKinnell grew up in Massachusetts but moved to Maine as soon as he knew better. On July 4, 2015 he had a dream about a dentist with a passion for writing sitcoms. Somehow, Dead Cats and Other Reflections on Parenthood was the result. It is his first novel. Jesse McKinnell was a semi-finalist for the 2017 Booklife Prize.