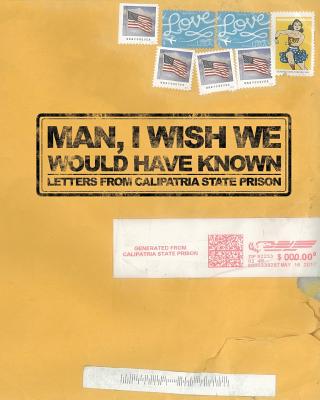 Man, I Wish We Would Have Known (Paperback)
Letters from Calipatria State Prison
Brick of Gold Publishing Company, 9780692106129, 94pp.
Publication Date: April 18, 2018
* Individual store prices may vary.
Description
"Man, I Wish We Would Have Known" is a collection of letters written by inmates at Calipatria State Prison in California. The letters are addressed to at-risk youth in response to the prompt, "If you could give your teenage self advice, what would it be?" Unlock Tomorrow and Words Uncaged, two non-profit organizations working on prison reform and literature, partnered on the project. Founder of Unlock Tomorrow, Ray Adornetto, says, "We believe when we share our stories we can heal as individuals and as a society. I hope this book is proof of that." The letters in the collection are brutal and honest. They have a power rarely found in literature of any kind and they give us access to life in a maximum-security state penitentiary and the inner worlds' of the men who live there.