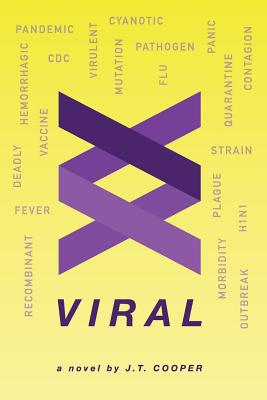 Viral (Paperback)
J.T. Cooper, 9780692111079, 252pp.
Publication Date: May 15, 2018
* Individual store prices may vary.
Description
A passenger dies on the Barcelona-Cincinnati flight. When EMTs and Customs officials suspect biological terrorism, the Cincinnati Airport is locked down. Some passengers have already cleared and exited, but the remaining ones as well as TSA and other airport employees, Customs officers, and one airport policeman are flown to an abandoned Army post for quarantine. Just before they take his phone, the policeman, Luke Davies, calls his wife Maggie and tells her to take their son to his parents' home in rural Appalachia. Luke, isolated with strangers waiting to die, and Maggie, isolated in a world she hardly understands, hunker down to wait out the terrifying crisis.