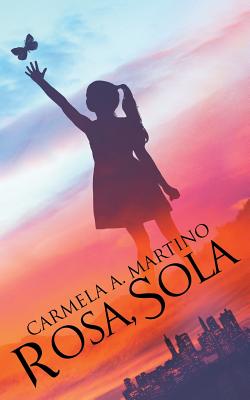 Rosa, Sola (Paperback)
Arquilla Press, 9780692147511, 176pp.
Publication Date: July 20, 2018
* Individual store prices may vary.
Description
NOTE: this edition includes a "Discussion Questions" section for classroom use.
Rosa Bernardi, an only child living with her Italian immigrant parents in 1960s Chicago, often feels alone, or sola, as her parents would say. But after she holds her best friend AnnaMaria's baby brother for the first time, Rosa is sure that if she prays hard enough, God will send her a brother of her own. When Rosa's prayers for a sibling are answered, she is overjoyed--until tragedy strikes. Rosa is left feeling more sola than ever, and wondering if her broken family will ever be whole again.
A Booklist Top Ten First Novel for Youth and winner of a 2017 Catholic Press Association Book Award.
About the Author
Carmela Martino is an author, speaker, and writing teacher. She wrote the middle-grade novel, Rosa, Sola (originally published by Candlewick Press) while working on her MFA in Writing for Children and Young Adults at Vermont College. The novel was a Booklist "Top Ten First Novel for Youth" and winner of a Catholic Press Association Book Award. Her second novel, the young-adult historical romance Playing by Heart (Vinspire Publishing), has received numerous awards, including the Catholic Arts and Letters Award, the Independent Author Network Book of the Year Award for Outstanding Young Adult Fiction, and a Moonbeam Children's Book Awards Gold Medal for Young Adult Historical. Carmela has taught writing workshops for children and adults since 1998, and she blogs about teaching and writing at TeachingAuthors.com. For more info, see www.carmelamartino.com.
Praise For Rosa, Sola…
"Offering a great deal of nuance within an approachable narrative, this tender novel glows with affection and hope for its grieving family—and with promise for its first-time author." —Starred review, Booklist

"The story unfolds layer by layer, revealing each character's personality, secrets, and flaws. . . . The healing is drawn honestly and the ending is ultimately hopeful." —School Library Journal

"A warm, tender tale that touches the heart." —Kirkus Reviews

"A lucid and quiet telling that respects its characters' historical perspectives." —Chicago Tribune

". . . the novel is a more than helpful answer to the age-old question of why God sometimes answers prayers in unusual ways."—Catholic Explorer