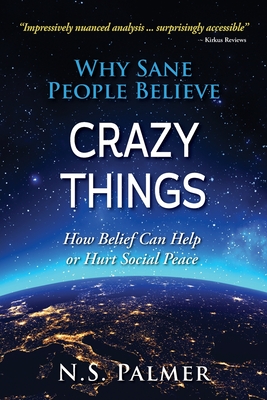 Why Sane People Believe Crazy Things (Paperback)
How Belief Can Help or Hurt Social Peace
Consilience Publishing, LLC, 9780692151556, 310pp.
Publication Date: October 15, 2018
* Individual store prices may vary.
Description
Beliefs can unite us or divide us, build societies or destroy them. Which will it be? That's the stark choice we now face.
Why Sane People Believe Crazy Things helps harness the power of beliefs by explaining what they are. What they do. How they work. Why "everyone except us" seems to have gone insane. And how we can bridge the chasm of misunderstanding and mistrust.
This book shows the connections between biology, belief, truth and meaning. It shows why many supposedly conflicting beliefs don't really conflict at all. It shows how to turn human weaknesses into strengths, so that our beliefs help us to create strong, rational, and compassionate societies.