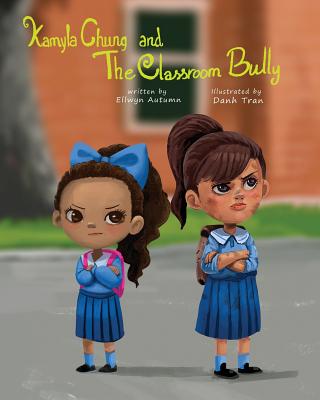 Kamyla Chung and the Classroom Bully (Paperback)
Angel Kiss Publications, 9780692175330, 34pp.
Publication Date: August 8, 2018
* Individual store prices may vary.
Description
Kamyla Chung loves school Then one day everything changes when a classmate named Nikita begins to disrupt the classroom. Kamyla grows anxious about Nikita's hurtful behavior. It's hard to learn and have fun in school with Nikita constantly misbehaving. One day the two girls have an argument and Kamyla gets hurt. Afterwards, Kamyla learns of Nikita's own struggles. Saddened by the unfortunate news, Kamyla rises to the challenge to help her troubled classmate.
About the Author
Ellwyn Autumn is an American author/blogger and a certified teacher with a Master's Degree in Education. She writes children's picture books, middle-grade novels, and Young Adult fiction. Ellwyn's first self-published novel, Chris Kringle's Cops The First Mission, was a Finalist in the 2016 Reader's Favorite International Book Contest. Her Kamyla Chung picture book series addresses difficult issues facing young children. Ellwyn discovered her passion for writing in second grade when she had to write a book report for school. She was so excited to write the report, until her mother told her that she had to write about someone else's book and not her own story. Ellwyn became indignant and decided that once she finished the book report she would most certainly write her own original story. She has been writing ever since! Ellwyn lives with her family in Pennsylvania. She loves all things magical, curling up with a good book, writing stories, and almost anything with chocolate in it.