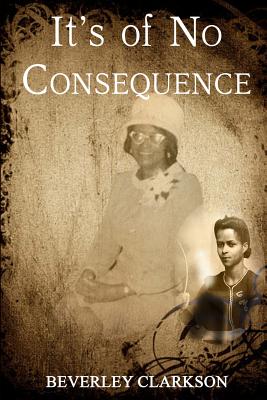 It's of No Consequence (Paperback)
Burkwood Media, 9780692194089, 286pp.
Publication Date: October 25, 2018
* Individual store prices may vary.
Description
Three generations of women born from the same ancestral line; yet separated by vastly different and inequitable life experiences. Beverley, the youngest, was raised in the U.S. during the late 40's and 50's in a relatively stable middle-class home. She never knew abandonment or isolation. She never knew the scratchy feeling of itchy burlap next to her skin, or the callous, stone-like crusting beneath her feet from not having shoes; her mother Daphne, on the other hand, experienced this and more.

Daphne grew up during the 20's and 30's in Kingston, Jamaica and knew poverty and anger well. Abandoned by her mother Phyllis, she was robbed of her childhood. Her earliest memories were filled with images of her Aunt screaming at her for being a burden. As a child, she worked for her keep by doing all of the domestic chores in the house while taking care of her Aunt's children. Throughout Daphne's life, Phyllis refused to acknowledge the pain and tragedy of her daughter's childhood; never once telling her that she loved her. However, she did let Daphne know, "Girl children ain't nothing but shit!"

In stark contrast, Phyllis grew up at the turn of the 20th century in Jamaica, BWI. She attended the best boarding schools, rode in the finest horse carriages, grew up with house servants and ate meals served on bone china prepared by the family's cook. The socio-economic contrast of their lives was startling but fell second to Phyllis' failure to love her child.

Over the years, the responsibility fell upon Beverley to help her grandmother and support her mother through a lifetime of emotional omissions. Ironically, it was Phyllis whose life would come full circle. After a generation of her abandonment and neglect of her child, Phyllis ultimately needed the help and support of both her daughter and granddaughter.

The work is poignant and emotionally telling with graphic visualizations of life's crushing blows.