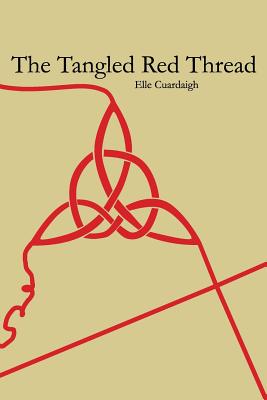 The Tangled Red Thread (Paperback)
Da Shealladh, 9780692200179, 370pp.
Publication Date: April 11, 2014
* Individual store prices may vary.
Description
Born into the social experiment of closed adoption in the early 1960s, Noelle was taken home directly from the hospital at the age of three days. Her early life in rural Washington state seemed idyllic. With loving parents, two brothers, and her beloved pets, she had a childhood to be envied. But all that was ripped away, first by the violent loss of her innocence, followed by the slow death of her mother. Essentially left to raise herself, she embarks on a lifelong journey of self-discovery, guided at unexpected times by "the voice" only she can hear. Even the most mundane choices, such as where to go to college, seem to be divinely directed. Haunted by recurring loss, Noelle is determined to find her birth mother, to uncover the secrets of the feelings and visions she cannot contain or control. In surviving the breakdown of her husband and marriage, she realizes she has a psychic connection with the family she never knew, and in a series of incredible events reunites not only with them, but also eventually with her soulmate. A true account of one woman's life, existing as not one, but two people: one born and one adopted, and enduring the reality of not completely belonging in either world.
About the Author
Elle Cuardaigh was born in Tacoma, Washington and has vowed to never leave the beautiful Pacific Northwest. Using a nom de plume, Elle lives her secret life as a writer while simultaneously juggling the responsibilities of being mother, daughter, and sister to many. The Tangled Red Thread is her stand-alone work.