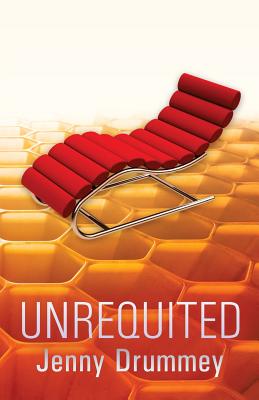 Unrequited
Paperback

* Individual store prices may vary.
Description
Scientific testing has determined that thirteen-year-old Ezekiel Emanuel is destined for a long but loveless life. Too bad even the fragrance of a female sends a shock wave straight to his underpants.
In the face of this sexual tsunami, his self-obsessed mother discovers the Zimbalist Holistic Recliner, which gives refuge in an oasis of improved rememories.
His distant father and stepmother, a former dominatrix who becomes the target of his awkward affection, add to Ezekiel's confusion.
Will Ezekiel, obsessed with Charlotte, find the proof that his life will not be empty of affection?
Will dad's version of The Talk calm Ezekiel's storm? Probably not, but a midnight rendezvous just might.
Jenny Drummey spins a magical, slip-stream tale of intrigue and divination, obsession and destiny.
Rebel Epublishers, 9780692200315, 226pp.
Publication Date: April 27, 2014
or
Not Currently Available for Direct Purchase