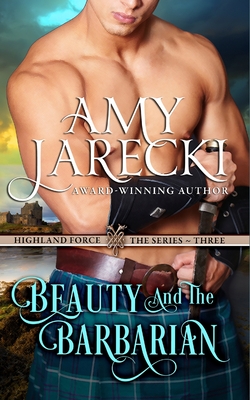 Beauty and the Barbarian (Paperback)
Rapture Books, 9780692208175, 348pp.
Publication Date: May 23, 2014
* Individual store prices may vary.
Description
Born with the mark of the devil, Merrin has been hidden on the islet of Eilean Fladda for near twenty years. When the body of a Highlander washes ashore, the innocent lass presumes him dead. Brushing the hair from the rugged warrior's face, her fingers connect with warm flesh. Warm. Ian MacLeod wakes to a woman so radiant, he believes her an angel. But when the lass recoils from him, he fears she knows of his evil deeds. While he heals, Ian is stunned when he exposes her witch's mark, yet he's spellbound by Merrin's allure. He'd do anything to erase his haunting past and earn her love. But there's a henchman after Ian's head, and when that man learns the Highlander is still alive, the couple is forced to flee Merrin's sheltered world. Fighting for survival, destiny demands they each face their demons, but doing so may forever ruin them both.
About the Author
Amy adores Scotland. Though she now resides in southwest Utah, she received her MBA from Heriot-Watt University in Edinburgh. Winning multiple writing awards, she has focused on the genre of Scottish historical romance. Her favorite eras are the fifteenth and sixteenth centuries with a pair of Roman/Pict novels coming in late 2014.