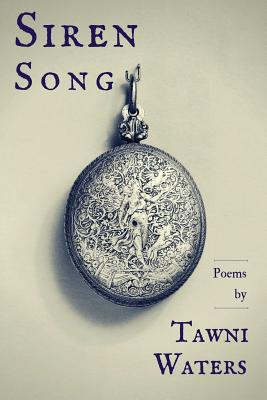 Siren Song (Paperback)
Burlesque Press, LLC, 9780692208793, 88pp.
Publication Date: December 8, 2014
* Individual store prices may vary.
Description
In these enraptured, playful, furious poems, the world of myth enters real life. An unhappy housewife is transformed by a wandering guitarist into Mary Magdalene; suburban Arizona serves as a battleground between Isis, Osiris, and Set; Persephone begs the sleeping Hades to abandon his sterile divinity and join her in the daylight, "hungry / humble / naked." In Siren Song, you will also meet the poet herself. For Tawni Waters, speaking as the goddess is not simply a performance, not just a homage offered to ancient tales: it is a method for making sense of the real world, for re-casting her own experiences in the light of these icons. "Underneath the lies you have believed, you are already perfect. The nightmare is already ending. When the top-40-hits and laugh tracks and freeways grow silent, voices you are not yet equipped to hear sing endlessly of dawn." Siren Song invites us to live the more imaginative and more self-forgiving life that, in our hearts, we already know is real.