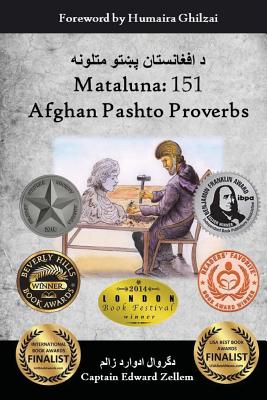 Mataluna: 151 Afghan Pashto Proverbs (Paperback)
151 Afghan Pashto Proverbs
Cultures Direct Press, 9780692215180, 192pp.
Publication Date: June 10, 2014
About the Author
Captain Edward Zellem is the award-winning author of three bilingual books of Afghan Proverbs, now published in 18 languages as a personal project. He is a U.S. Navy officer and trained Dari speaker who spent every day for a year and a half on native Afghan teams in Afghanistan. This included a year on President Hamid Karzai's staff inside the Presidential Palace of Afghanistan. While in Afghanistan, Captain Zellem became fascinated with the way Afghans use Proverbs in their daily conversations. He began collecting and translating them, and used them every day with Afghans in his professional and personal life. After students at a local Kabul high school offered to create illustrations, he decided to publish his English-Dari collection and share it with the world. His groundbreaking first book, 'Zarbul Masalha: 151 Afghan Dari Proverbs' and his second book, 'Afghan Proverbs Illustrated', have received international acclaim and a wide multicultural following. When Pashto speakers (Afghanistan's other major language) asked for an edition of Pashto Proverbs as a companion to his Dari Proverbs books, Zellem spent over a year personally collecting the best Mataluna from native Pashto speakers all over the world. The result is now 'Mataluna: 151 Afghan Pashto Proverbs'. Learn more about the author and Afghan Proverbs at www.afghansayings.com.
Advertisement