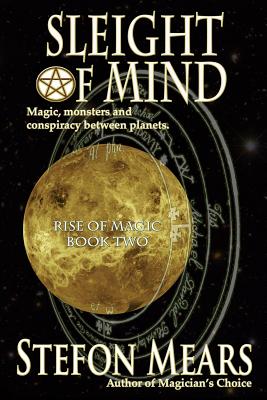 Sleight of Mind (Paperback)
Thousand Faces Publishing, 9780692216293, 372pp.
Publication Date: May 5, 2014
* Individual store prices may vary.
Description
2026. Six decades after magic overthrew technology.
Venus. Recently settled. As wild and untamed as the space between there and Earth.
John Jacobs, the last helioship captain old enough to remember technology, risks his fading health for the opportunity to command the first commercial flight to Venus.
Journeyman wizard Donal Cuthbert braves that flight to chase down a forming interplanetary shadow government.
But powerful forces move against them, and survival will press Donal to fight a duel he can only lose.
"Sleight of Mind," a tale of adventure and espionage in high space, with dueling wizards and magic-driven ships. The second novel in the "Rise of Magic" series from Stefon Mears, author of "The Telepath Trilogy.