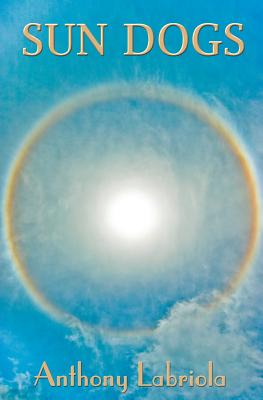 Sun Dogs (Paperback)
Battered Suitcase Press, 9780692218082, 108pp.
Publication Date: May 12, 2014
* Individual store prices may vary.
Description
These poems fly from Earth to Jupiter and back, but one can feel the sweat on the skin for the whole trip. Lenses, including those of our eyes, let the sky-watcher chart the trip of the time-traveler from beginning to end. We are all star-children, born into the universe, where we must wander from place to place and time to time in search of our own bliss. The trip also takes us to "inner space." In three parts, Sun Dogs, as a themed collection, attempts to capture moments of wonder, loss and healing: 1. Planetarium, 2. Jealous Planet, and 3. Cosmic Therapies. The poems speak of the human journey - the odyssey of experience in a galaxy filled with legends and natural phenomena. Yet, the collection promises "cosmic therapy" - a time for something great.
About the Author
Anthony Labriola's work has appeared in such publications as The Canadian Forum, PRISMinternational, Lo Straniero, Vallum: New International Poetics, Stone Voices, Still Point Arts Quarterly and Passion: Poetry. Shanti Arts has published his poetry collection, The Rigged Universe. Sun Dogs, published by Vagabondage Press, is his second collection. Anaphora Literary Press has published his novella, Devouring the Artist, as well as a collection of stories, The Pros & Cons of Dragon Slaying. He lives in Toronto, Ontario, Canada and teaches Life Writing at Seneca College.