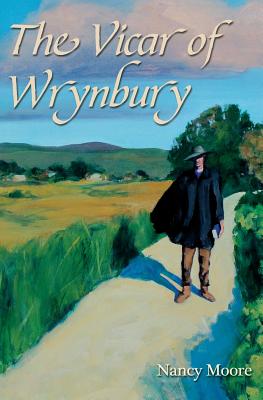 The Vicar of Wrynbury (Paperback)
Vagabondage Romance, 9780692218150, 410pp.
Publication Date: May 24, 2014
* Individual store prices may vary.
Description
As the Edwardian era fades into WWI, Cyril Dunstan, a man with a mysterious past, accepts the post as vicar in a small country town of Wrynbury. His benefactor and only ally, Anne Gladwyn, repeatedly attempts to assist the reticent and surly vicar with the task of reviving the dilapidated village church against all odds. Anne hopes to find some purpose to her dull and unsatisfying life as well as solve the mystery of the vicar's history and demeanor. Their journals and accounts show the tenuous beginnings of a partnership that turns into a friendship then blossoms into a passionate emotional tie that could destroy all they have worked for. In a time when religious and social constructs would never allow the two to satisfy their desires, they must decide what to sacrifice in order to have happiness during the tumultuous early days of the 20th Century.
About the Author
Nancy Moore is originally from Northeastern Missouri and graduated from Truman State University with a degree in mass communication. She's worked in publishing, marketing, journalism, and in the non-profit field. She's dabbled with writing since childhood, winning a few awards for creative writing in her youth. It wasn't until later in life that her hobby developed into a serious pursuit. She is an unabashed Anglophile who loves Harry Potter, Doctor Who, and Sherlock as well as any historical drama series to come out of the U.K. Nancy loves reading historical dramas, horror, biography, and non-fiction historical. She currently lives in St. Louis with "the greatest guy ever," her cat, and dog.