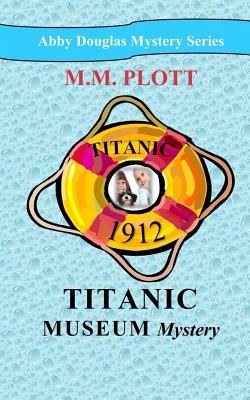 Titanic Museum Mystery (Paperback)
Mountain Stream Publishing, 9780692221884, 148pp.
Publication Date: May 22, 2014
* Individual store prices may vary.
Description
An Abby Douglas Mystery Series Join twelve-year old Abby Douglas and her best friend Linda Berit on a mystery adventure to Southampton, England. Strange things are happening at the Titanic museum and the family who owns it may be in danger. The summer of 1964, Abby and Linda make new friends with the museum curator's children. Abby becomes intrigued with Martha the housekeeper's story about the ghost of an old sea captain and smugglers tunnels along the coves. As Abby pursues the mysteries, she relies on her premonitions that warn her of impending danger.
About the Author
M. M. Plott grew up in the 1960's just like Abby. She grew up in Ohio, with her dad and three older brothers. She now lives in beautiful Boise, Idaho with her husband. She always loved reading mysteries and enjoyed solving a few, along with her friends as she was growing up. After sharing her childhood stories with her daughter and friends, she was encourage to share them with mystery lovers. M. M. Plott previously, volunteered and taught at a literacy program in Boise, taught at the local school district and worked as community reporter for several newspapers' in her community. She is an active member of both the "Society of Children's Book Writers and Illustrators" and "Idaho Writers Guild." While writing she loves to sit on her front porch and listen to the fountain, birds and squirrels play in the yard. Her daughter maintains her website, blog, Pintrest, Tumblr, Facebook and YouTube channel. Her mystery series features Abby Douglas, a young girl with a special gift. Young readers can grow-up along with Abby as she helps her friends in trouble and solves mysteries along the way. Abby is ten-years old in the first book, Secrets in the Shoe Box, which takes place in 1962. Readers will meet Abby's friends and family and faithful dog Sherlock. In book two Abby and her best friend Linda visit Southampton, England and become involved in The Titanic Museum Mystery. Abby Douglas Mystery Series is a series of historical fiction, light mysteries with scary moments for young readers.